What is content marketing?
Content marketing is the creation and distribution of useful intelligent thought provoking engaging informative content. It's communicating with your existing and prospective customers without overt selling. Content writing solves problems, educates and informs, developing long term relationships and brand awareness.
Content marketing solutions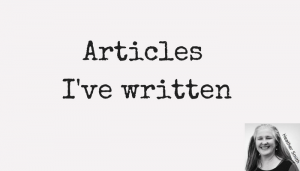 Content creation can include: guest blog posts, article writing, product reviews, educational how to's, video creation, podcasts, social media account takeovers, campaign collaborations, social media blasts and giveaways. Content can be repurposed: a blog post can appear in a newsletter, shared via social media, converted into an infographic and discussed on a podcast!
How I can help you
My speciality is talking to and working with the Xero community. With fifteen years' experience as a small business accounting consultant, I have the knowledge, expertise and credibility to talk about your business solution to the Xero community.
I can help you deliver powerful, distinctive, engaging and educational writing to your existing and prospective clients. Through my authentic voice I can bring different ideas, perspective and diversity to your content. I can enhance and validate your brand awareness, and broaden your reach by sharing content with the Xero community I'm connected with. As a freelance business writer I write in a chatty, personable and easy to understand manner on all matters small business. These can include cloud business, financial management, productivity, and social media social media.
Clients I've worked with:
Publications I've written for:
www.flyingsolo.com.au, Latte, Woman's Day, news.com.au, myBRC, MyBusiness, Fitness Network Australia, www.mamamia.com and Australian Net Guide. Lots of examples of this work here.
Let's get the word out there!
I have extensive reach on social media across a variety of platforms. Leveraging off this I can get your brand in front of the Xero community and share the content I write for you across these channels
My social media statistics as at Oct 2016 are:
To chat about your project or request a quote, please send through an enquiry here.
BONUS: Here is a link to a free online course I've developed: