Xero Training Solutions
I train people in how to use Xero. I teach the core fundamentals and from there I may provide extra support in understanding specific aspects. As an early adopter, through Xero Training I've been empowering people in how to use and optimise Xero in their business for many years (I even wrote the book!). I'm a certified trainer, and have taught accounting and business subjects at The University of Queensland and Griffith University.
Here are 12 Reasons why you should invest in Xero Training.
I want you to turn Xero into a productivity engine for your business. You can fast track your Xero journey with personalised Xero training. In turn you will enhance your understanding of how to use Xero and how to access insights to drive your business further.
I provide a variety of training options to suit your learning style and budget:
Personalised online Xero training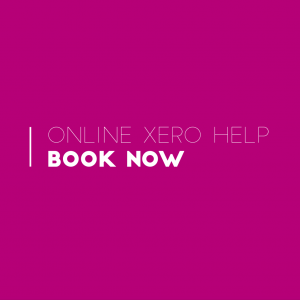 One of the most popular services I offer is on-line one on one Xero training. It's the ideal solution, if you want to tap in on specific guidance personalised to your business needs. I connect with you via a secure remote connection. I can see your computer screen; and either of us can operate the keyboard and the mouse. We can talk to one another (preferably via Skype) and I can guide you through your Xero organisation, delivering training specific to what you require. I want to empower you to do your own bookkeeping and understand your numbers. If you're interested in online training you can send me an enquiry here or book an appointment time with me here. The audio for these session can be recorded and provided to you via Dropbox (it's a large file) Please ask prior to the session if you would like this. I could record the screen but it does slow down the session. This is charged at my hourly rates.
Xero classroom training
I've expanded my services to offer monthly Xero workshop training at the comfortable and beautiful facilities known as 'The Edge' in Southbank, Brisbane. They overlook the Brisbane River – and one morning I arrived and a water dragon was peeking in a window! These classes are suited to staff, accountants, bookkeepers and management keen to learn this innovative cloud accounting / bookkeeping software, and get a bit closer to understanding their numbers. Each attendee has access to a computer and spacious desk.
Here are 22 Reasons for small businesses to invest in Xero training
"Heather was clear and concise and happy to answer all of our questions"
Xero boardroom presentation
If you're in Brisbane, I can run a Xero presentation, to your specific requirements, in your boardroom.
Learning Xero via a book
If you're learning style is to work through a book in your own time them Xero for Dummies 2nd edition is the perfect solution for you. It's the definitive guide to Xero. Written by me! Technically checked by Xero! You can read more about the book and buy your own copy here.
Xero video training
Videos: If you like learning via online videos, I suggest you start by watching the video Introduction to Xero Accounting solution. Subscribe to my YouTube channel and work your way through the other Xero videos I have there. If you need to do Australian payroll check out the comprehensive two hour Australian Xero Payroll video. Xero is online so there have been some updates since I recorded these videos. It's like learning to drive a car – the features may change from cassette deck to MP3 player– but the core aspect of driving is essentially there. Watching these videos – you'll understand how I train and if you need some personalised Xero training you can book an online session with me.
I've taught accounting and bookkeeping for fifteen years. I have a well- rounded depth of practical experience and theoretical understanding which I can adapt to meet your needs from beginner to experienced user. Explanation is the area I'm skilled in so its what I've focused on doing. I've dabbled in regular bookkeeping role over the years – but I mainly do this to keep abreast of the day to day issues bookkeepers and businesses face. A trainer who only trains, or a writer who only writes, loses touch with the real aspect of what's happening fast.
I provide training to staff, small business owners, bookkeepers and accountants. Look through my resources and book a session with me now.